RADICAL is an EU-funded research project to develop a brand-new way of detecting atmospheric radicals in real-time.
This will be a small, low-cost electronic sensor that will 'sniff' out short-lived radicals such as hydroxyl and nitrate, which play a key intermediary role in day- and night-time air quality.
This has never been done before, but if it works, our new RADICAL sensors will be cheap, small and able to be rolled out on a global scale to help us better monitor and model the role of radicals in atmospheric chemistry.
The sensors could also be adapted to detect other gases with a wide range of potential applications.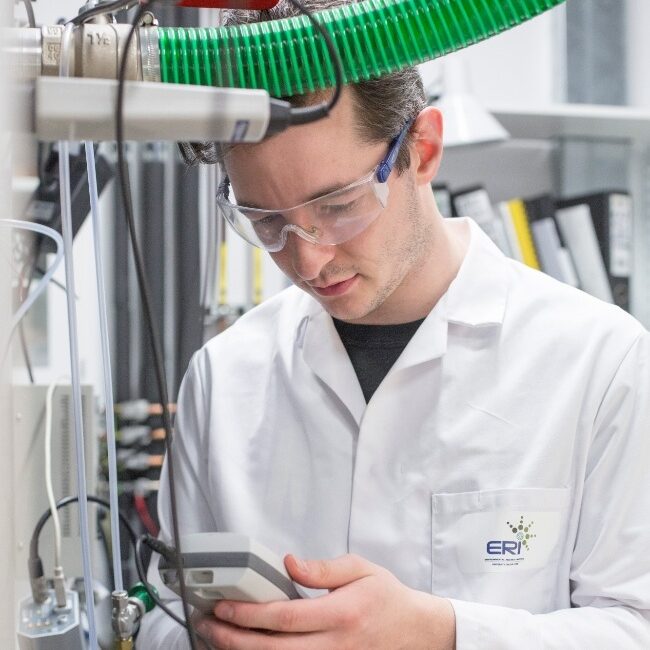 RADICAL – AN ELECTRONIC SENSOR TO DETECT ATMOSPHERIC RADICALS
RADICAL is a collaboration between multidisciplinary partners across Europe including University College Cork (Ireland), HZDR (Germany), University of York (United Kingdom), National Technical University of Athens (Greece), Smartcom (Bulgaria), and UCC Academy (Ireland).
We have extensive expertise across the fields of material science, computer modelling, nanofabrication and nanoelectronics, as well as organic, radical and atmospheric chemistry.
Stay up-to-date with our project news, activities and progress.
<!—-><!—->
<!—->
<!—->
<!—->
<!—-><!—->
<!—->
<!—->
RADICAL featured in University College Cork (UCC's) Green Campus podcast featuring an insightful conversation with our coordinator Justin Holmes, Professor of Nanochemistry at the School of Chemistry in UCC. 
<!—-><!—->
<!—->
<!—->
<!—->
<!—-><!—->
<!—->
<!—->
RADICAL's overview of latest progress towards an innovative electronic sensor for atmospheric radicals and other gases at 17th Silicon Saxony Day, presented by Hristo Stefanov from Smartcom.
<!—-><!—->
<!—->
<!—->
<!—->
<!—-><!—->
<!—->
<!—->
RADICAL Project Consortium, May 2023 The RADICAL consortium gathered 4-5 May in […]
Write to us or follow us on social media

Follow our progress with RADICAL